Overview
WorldViz is the industry leader in turnkey interactive 3D visualization and simulation solutions for Fortune 500 industry and government clients, including NASA, Boeing, Lockheed Martin, Toyota, Nissan, Siemens, Procter & Gamble, Disney, Turner Construction, NIH National Institutes of Health, Stanford University, and MIT.
Applications of WorldViz solutions include Product & Design Visualization, Safety & Industrial Training, Defense & Military, Consumer Research & Insight, Interactive Education, Social Interaction Research, Vision Science & Spatial Cognition Research.
The company's Virtual Reality solutions come with the industry's favored 3D multi-purpose software platform VIZARD, custom application programming, 3D graphics design, real-time optical motion tracking, and expert onsite installation & training.  
As pioneers in the VR industry, we've been overcoming the impossible to produce what can only be described as magic. With over two decades of proven industry experience in virtual reality, WorldViz provides guidance, leadership, and talent to those using the dynamic virtual reality technology.
We first developed virtual reality technologies in the early 1990s along with psychologist and VR expert Jack Loomis to conduct research in human perception and behavior at MIT and the University of California. The technology that was developed in those labs contributed to some of the first fully-functional interactive VR systems in the world. In 2002, as industry and academic interest in VR technology intensified and the components began to rapidly evolve, we founded WorldViz.
The company quickly advanced to industry trailblazer as the interactive HMD-based VR systems we developed for various industry verticals earned a best-in-class reputation. For the following 13 years, we've been delivering VR solutions and guidance to researchers, trainers, teachers, government leaders, and business teams in the United States and around the globe. A recent focus of ours has been on creating VR creation and collaboration tools that are accessible to non-technical users.
Today, we take pride in being the world leader in innovative, enterprise-level VR solutions and interactive visualizations that meet your needs, whatever your industry and goals.
Vizard is a development environment for scientific grade VR. It allows researchers and innovators to build precise and complex simulations that connect to VR headsets, Multi-Projection Systems, head/hand trackers, motion capture systems, and specialty devices such as eye trackers, haptic feedback, and biophysiological sensors. With an embedded Python interface, the customer experience is friendly, straightforward, and open.
Our VR software solutions Vizard and Vizible have import workflows from a wide range of 3D design tools, thanks to an exciting new 3D model format, glTF.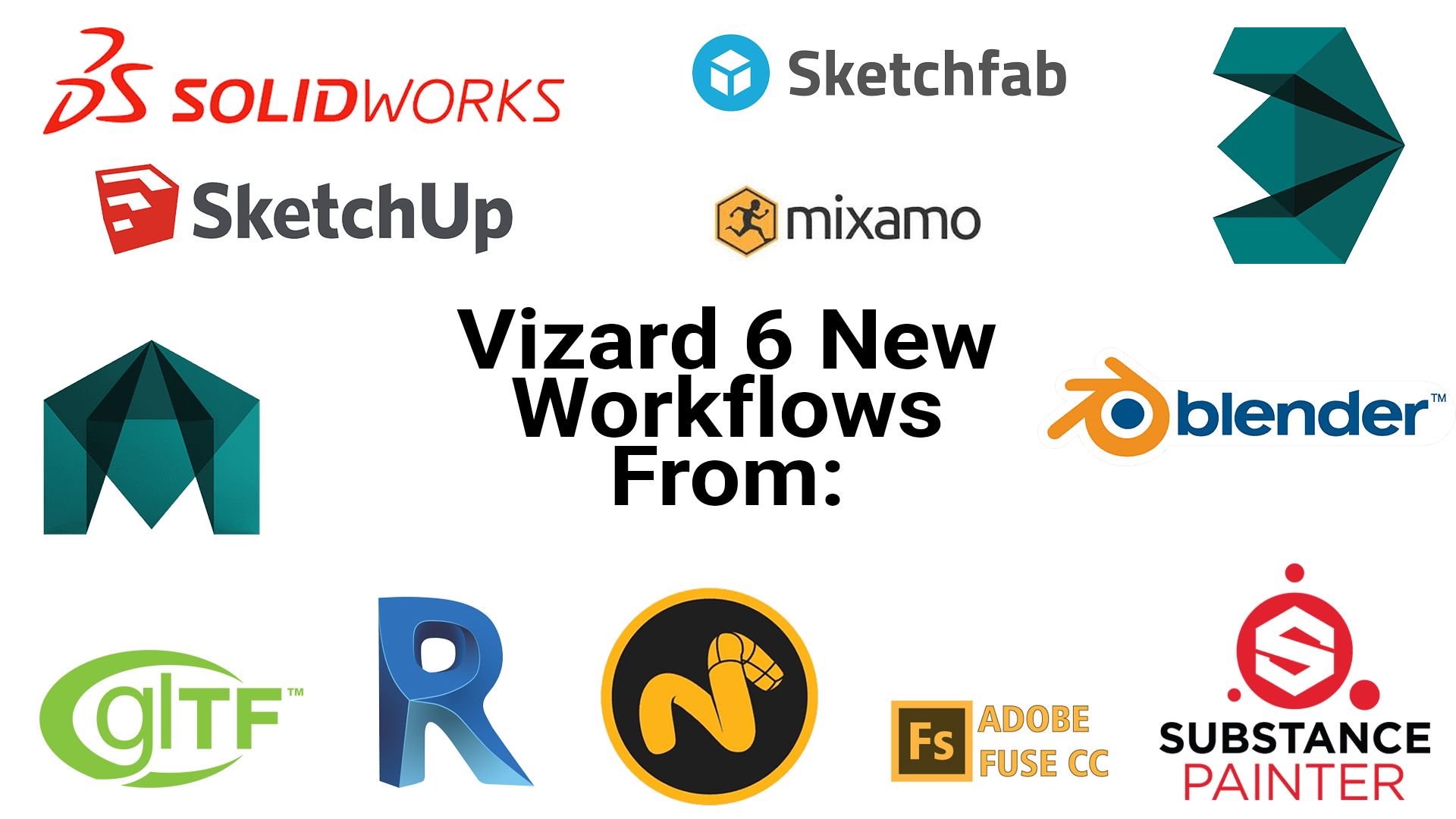 | | | | | |
| --- | --- | --- | --- | --- |
| Jun 22, 2018 | | 1 | $2.3M | — |
| Apr 14, 2015 | | 1 | $2.5M | Intel Capital |
| Mar 13, 2014 | | — | $1M | — |
Who We Are: We're a group of ambitious, creative people. Our team is made up of computer scientists, cognitive psychologists, engineers, artists, and dream makers all working together toward the same goal: changing how humans learn and communicate, how stuff gets built, and how the future might look. We've put together a work environment where creativity is rewarded and collaboration is encouraged in the face of ever-evolving challenges. Did we mention we do it all in beautiful Santa Barbara, California? 
Perks: Great benefits, flexible scheduling, dynamic work culture – all right by the beach.
Although we aren't actively hiring for specific roles right now, we're always interested in hearing from passionate people. Reach out here.
Industry Focus
Enterprise, Manufacturing, Design, Retail
Company Details
2002
11-50
Private
Visited 238 times, 1 Visit today