Overview
Crytek is an independent video game developer, publisher, and technology provider dedicated to pushing the boundaries of gaming with its cutting-edge 3D game development solution CRYENGINE.
With headquarters in Frankfurt am Main (Germany) and studios in Kiev (Ukraine), and Istanbul (Turkey), Crytek has created multiple award-winning titles, including the original Far Cry, the Crysis series, Ryse: Son of Rome, Warface, The Climb, Robinson: The Journey and Hunt: Showdown. Crytek delivers fun and innovative gaming experiences for PC, consoles, and VR and continues to grow its reach in the games-as-a-service market. Every Crytek game is created with CRYENGINE, which can be used by anyone to create games.
GAMES
Far Cry
Crysis 1,2,3 & Crysis Warhead

Hunt: Showdown

The Climb

Robinson: The Journey

Ryse: Son of Rome

Warface
CRYENGINE
CRYENGINE makes the learning curve less steep with full source code, clear tutorials, detailed documentation, and a strong development community. The marketplace provides you with a wide range of assets ready to use in your projects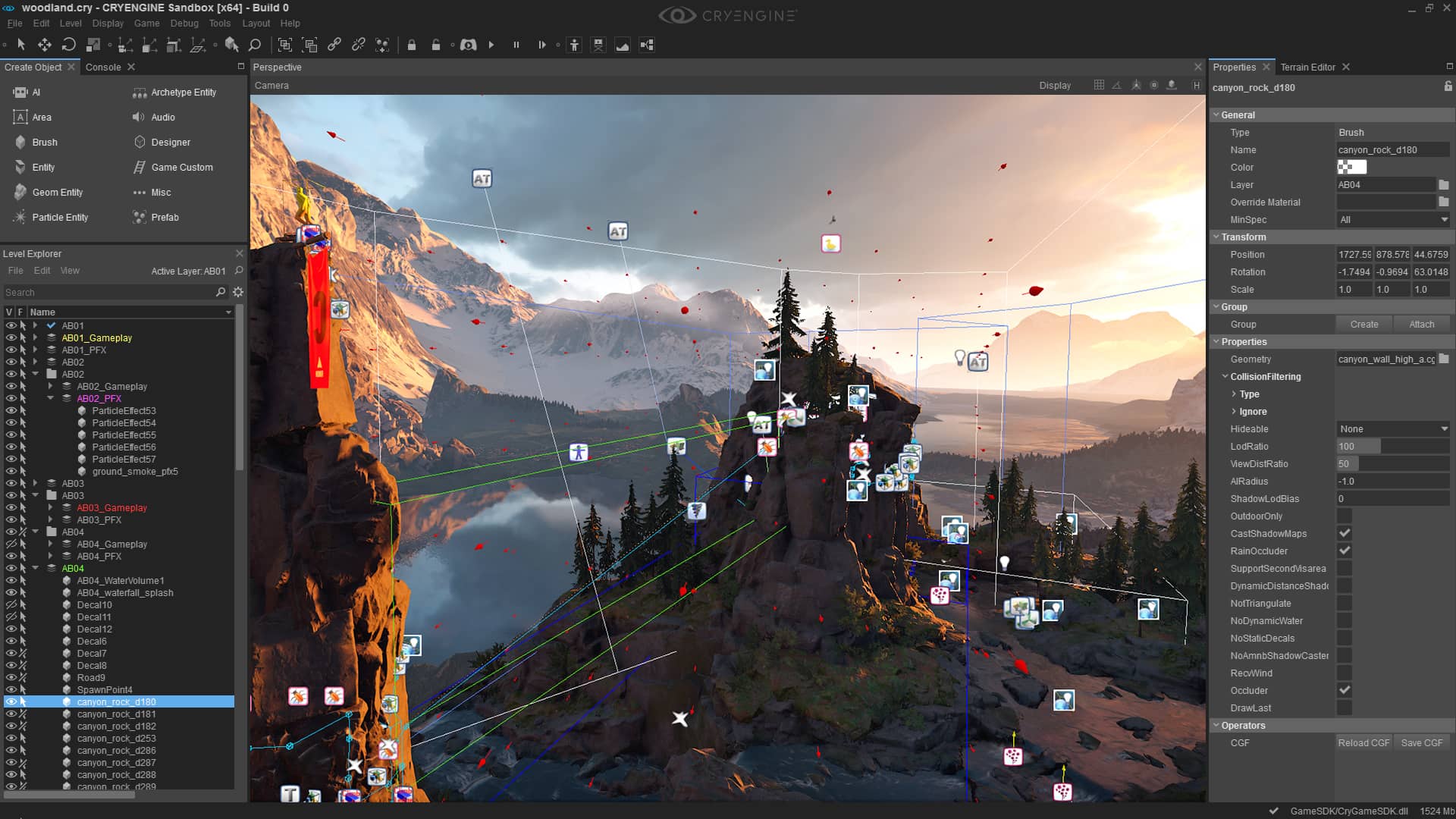 Crytek was founded in 1999 by brothers Avni, Cevat, and Faruk Yerli and is headquartered in Frankfurt, Germany, with additional studios in Kiev, Ukraine; Budapest, Hungary; Sofia, Bulgaria; Seoul, South Korea; Shanghai, China; Istanbul, Turkey; and Austin, U.S.A.
Work at Crytek
Our dedication to innovation begins with our employees.
We have smart, passionate teams, and we know that when they flourish, so do Crytek's products. So as a company, it is our top priority to give our employees the space to nourish their vision and the support to make those visions a reality. View All Job Openings →
Crytek won the Develop Award for Best Independent Studio in 2011 and a Red Dot Design Award in 2010. Its award-winning games include: Far Cry; Crysis, Best PC Game of E3 2007; Crysis Warhead, Best Graphics Technology at IGN Best of 2008 Awards; Crysis 2, Best Shooter of E3 2010 and Gamescom 2010; Fibble – Flick 'n' Roll; Crysis 3, Electronic Playground Best of E3 2012 and Most Valuable Game from PC Gamer E3 2012; and Warface, Best Social/Casual/Online Game of Gamescom 2012.
Industry Focus
Games
Tech Focus
PC/Windows, Linux, Xbox, PlayStation
Company Details
1999
Visited 636 times, 1 Visit today